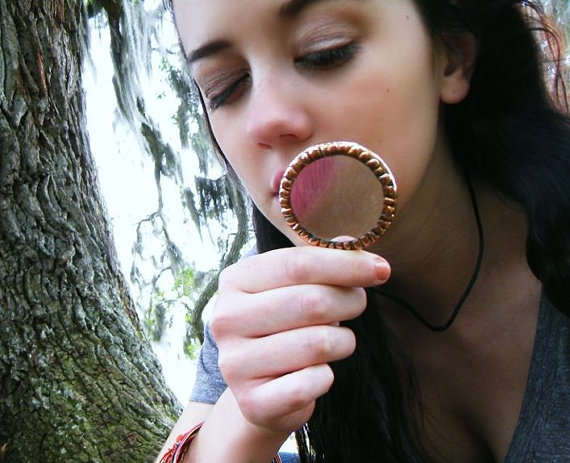 Finding writing gigs used to be a job on its own. I needed a full-time job to pay for the full-time writing job I was supposed to have. It was a ton of work and not much return. But that's sort of to be expected when you're just starting out. However, I quickly learned there were avenues of the freelance writing job search other writers were not taking advantage of. Here are a few less travelled paths that could help you find more freelance writing work no matter what stage of the writing game you're in:
1.  Online ads: I've said it before and I'll say it again. Craigslist has been a surprising god send. It's where I landed my first copywriting gig more than 6 years ago and where I continue to find reputable work from well-known companies. Not many writers like to dig through the scammy stuff to find gold. But it's like going to a discount store. Spend enough time searching through the junk and you might find a gold mine.
Secret tip: If you want to make sure it's a legitimate job, cross-check the contact info usually listed on Craigslist. These days with sites like LinkedIn, it's easy-peasy to do so.
2. SEO: When I first started out, SEO sounded as foreign to me as UFO. Thank goodness it's a lot less complicated and intimidating than it sounds. And surprisingly, it works! I've caught a lot of fish by making sure to draw in the right visitors through my site via appropriate keywords.
3. Be a big fish in a little ocean: While I was living in the Bay Area, I was like a tiny little goldfish swimming in a BIG ocean. There was a ton of competition there. Amazingly, I still landed a good number of lucrative writing gigs. But I also found much more success when I ventured outside my neighborhood. Don't limit yourself to your hometown especially if you're hometown is brimming with talented, experienced writerly folks.
4. Attend meetups and local events: I admit my true intention for going to meetups and events in my new hometown (Hawaii) was to network with potential clients. But I didn't come across that way. In fact, I approached every social event as an opportunity to meet someone new, not to sell my services. Although I'm an introvert at heart and was completely nervous to do so, I have to say the one event I went to a year ago has paid off in multiple writing gigs. And not just from the publication that sponsored that one event. Once I got my name out there, I was able to capitalize on a writer's favorite way of getting work effortlessly-referrals.
5. Believe in the power of a cold call: This surprised me too because I've cold called several times without any success. But then cold calls turned into internet emails and that somehow worked. It did take almost a year, but it was worth it. Imagine my surprise when a short email a year ago materialized into a writing project. What's more amazing is that the editor who contacted me wasn't even the person I initially cold called. Somehow my email was passed along into the hands of another editor. It's always worth the effort to get your name out there. You never know when a short email or brief conversation could pay off down the line.
How about you? Any surprising ways you got a writing gig? Share please!