The Impact of E-Readers on the Publishing Industry and the Way Literary Agents Help Authors
I don't have a book yet, but I've always wanted to know the process and steps involved if I did. My writer friend and I were particularly interested in what literary agents do and what their role was in the book selling process. We had so many questions and no answers so I sought help from literary agent, founder and managing partner of Result Source a.k.a. RSI, Kevin Small.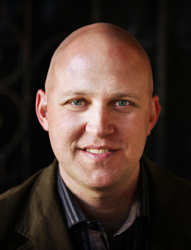 My chat with Small garnered up so many juicy bits of information, information that I know will help new authors and writers like me who hope to compose one some day. There is so much information in fact, that I broke this down into two posts. If you're looking for information on what literary agents do and the impact e-readers have had on the publishing industry, keep reading. Part 2 will consists of tips on furthering your writing career and remedying common writer mistakes when it comes to marketing themselves and their book.
Literary Agents in the Past
First of all, don't be embarrassed if you're clueless about what a literary agent is and what they do for writers. I didn't and I wasn't ashamed to ask.
Small helped me to understand and differentiate between traditional literary agents and the L.A.'s of today. "The role of the literary agent has been traditionally to keep relationships with editors and that relationship with an editor would gain access." Because literary agents get paid only if the product they're shopping to publishing houses sell, acquisition editors (or editors who decide on the books the publishing house will publish) have confidence that, "a literary agent isn't going to bring them anything, but the most excellent product." They are like the talent agents for those who want to be actors, for example. It will get you that much closer to selling your book.
What Literary Agents Are Doing Today
Unless you have been living under a rock, you might have guessed that the impact of e-readers have caused a domino effect on the publishing industry. Small said, "e-books are destroying p books or physical books as far as eroding the sales, you have this giant challenge of there are not as many books that are selling in the marketplace in general."
The solution? "Literary agents are starting to do more things and offering more services than traditionally the role of shaping or refining the author's proposal or author's manuscript."
Agents like Small, for example, are adding their own social media and marketing experience to usher in additional services to authors. Nowadays, it's not only important to write the book, but to learn and partake of social media practices. Taking advantage of social media platforms like Twitter, Facebook, blogging, LinkedIn, for example, is vital in today's fickle book buying society. "Because of the packaging of the idea encapsulates so much more than strictly just the publishing of the work. It encompasses the followership, development of the author, the connectivity of the author to those followers, which means the dripping of content via e-newsletters including speaking products things like that."
Literary Agents' New Role in Assisting Authors
Small has his writer's on a strict regiment what I like to call a "Book Camp" of discipline and commitment. We're talking or should I say "tweeting" three times a week, blogging once a week, writing a newsletter or an article 700-1200 words long for a trade organization once a month. Without this type of commitment, the relationship won't work. Small said, "The clients that I work with are not allowed to publish books until they have all of their social media basis covered so that has to be in place. No author of mine that I work with will be allowed to publish, is allowed to publish anything unless they have the platform in place at all."
Are you ready for this kind of commitment?
In my next post, I'm listing the top tools and tips for writers on getting their ideas sold and furthering your writing career as well as mistakes that are most detrimental to authors. Lots of great stuff in this one! Stay tuned…