By: Guest Blogger Danielle McGaw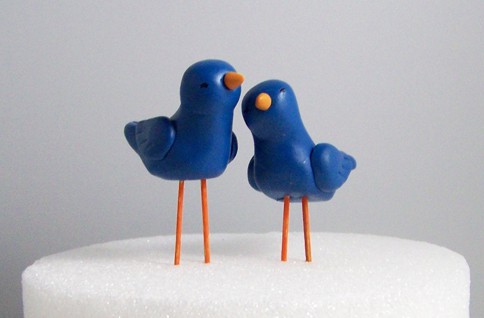 Freelance writers often ask if Twitter is worth their time.
It is – if you use it consistently. If you stop by Twitter a couple times a week, read a few tweets, maybe send out a tweet about your latest blog post and then leave, not to be seen again for many days or maybe even weeks…I'm sorry but you're just wasting time.
But that's not to say that you need to dedicate hours of your day to using Twitter. You can manage your Twitter account very easily in 15 minutes a day or less.
Set up a BufferApp account
Your first step (assuming you already have a Twitter account set up) is to sign up for the BufferApp. BufferApp.com is one of the most amazing tools I've ever used. It is as close to automation as you can get without losing the personal touch. You're still choosing what to tweet and who to mention – you're just spacing out those tweets so that you don't go overboard by tweeting 10 times in 15 minutes. This will help you get more exposure to a wider range of Twitter followers.
Consistently, at least 5 days a week, start your day off (or end your day) by filling up your BufferApp times. With your free account you can set up 10 tweets a day and you can choose the times that you want them to be tweeted. That is more than enough for most users. There are Pro accounts but you likely don't need this unless you have several Twitter accounts or are managing Twitter accounts for other people.
So, now, what are you going to tweet?
Tweets 1 & 2: Tweet two self-serving links.
A good rule of thumb to follow when it comes to Twitter is that no more than 20 percent off your tweets should be focused on you. So, let's start there. Choose two blog posts that you are going to tweet each day. You can choose your newest one and an older one or if you haven't written a blog post today, just choose two older ones. Yes, you can tweet your old blog posts! Why not? Chances are, not everyone has read them. In fact, the chances are that most of the people that are following you on Twitter haven't read them.
You can post other things that can help you besides your blog posts. If you've been article marketing (for promotional purposes or for residual earnings) tweet one of your articles. You could tweet guest posts, a link to your Facebook Page or your LinkedIn account and other self-promoting links, too.<
Just remember the 80/20 rule – no more than 20% of your tweets should be self serving.
Tweets 3-5: Tweet three of someone else's blog posts.
You are reading other people's blogs right? Well, tweet for them! You can do your tweeting directly from their blog if they have a Twitter link in their blog post (and I hope all of you do!) or you can use the Buffer link that you have installed in your browser bar. By using Buffer to tweet you will be able to have the tweet sent out later in the day.
Tweets 6-8: Retweet three people.
Go directly into your Twitter account and once you have signed up for BufferApp you will notice that you not only have the option of re-tweeting but you have the option of Buffering someone else's tweet. Once again, this will be added into your timeline to be tweeted later in the day.
Tweet 9: Ask a question
Ask someone a question about what they do or a blog post they have written recently – use the @ symbol. Try to connect with people that can either teach you something or could become potential clients. If you have a lot of knowledge about real estate, target real estate agents. If you are trying to market yourself as a job search expert, ask a question of someone else that is a bigger expert than yourself.
For this tweet you will not need to use BufferApp. Just put your message directly in the space for tweeting at the top of your page.
Example:
@bloggerperson – what WP plugin are you using on your blog to allow people to leave their Twitter link in the comments?
Tweet 10: Answer a question or respond to a tweet
People ask questions all the time on Twitter. You can look in your twitter stream or you can use the Twitter search function to find people that are asking questions on a specific topic. Those you answer questions for often become followers. When those you follow see that you have the willingness and the ability to answer questions they will remember you when they need to hire a writer in that niche! You could also comment on something they have said or a quote that they tweeted.
If you really want to benefit from Twitter you need to be consistent. BufferApp is the perfect tool to help you with that. In just a short time, you can get all your tweets ready for the day. And if you want to change the order of your tweets and what time they will go out, once you are done setting it up you can go in and change the times around.
And just a reminder – don't forget to reply to people when they send you @ messages or retweet your content. You can do this after you've sent out your 10 tweets.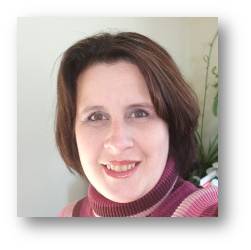 Danielle McGaw is a freelance writer and a big fan of social media. She's recently launched her first ebook for Twitter newbies to guide them through using Twitter in 15 Minutes a day or less and is currently working on some great additions to it.  You can find her blogging at The Social Freelance Writer.