I often do as you do. I read about people once they've already climbed the mountain and faced that lion. It's all inspiring and humbling to do so. But what I rarely get to see is a picture into the lives of those who are fallen.
What do you if you're not there yet?
I'm in that murky space right now.
I've spent 8-years in the professional nonfiction arena. And I've done okay for myself. I've worked with reputable companies. I've built a network of clients that can depend on me to create and complete finished articles on time. I rarely have to look for work and grateful that somehow people find me. But what I haven't yet done is succeed in my fiction life.
In other words, I'm still climbing that mountain.
I'd like to write a riveting blog post concerning the twist and turns of countless rejections with stops and starts of my fiction career. I'd like to say I spent 7-years tolling away at my work about to give up when a glowing response from a literary agent and a top ten best-seller review gave me hope again. This is the sort of stories I end up reading about. Mostly because when people are in the middle of struggle, they're holed up at home. They're throwing their hands up in the air. They don't want people to know they're going through a hard time. They want people to celebrate with them once they've succeeded.
But the truth is, our seemingly weakest moments are our strongest ones. It is the times when we're at our breaking point, when we are on the verge of giving up, that makes for great stories.
In Rising Strong, Brene Brown says the following:
"While vulnerability is the birthplace of many of the fulfilling experiences we long for — love, belonging, joy, creativity, and trust, to name a few — the process of regaining our emotional footing in the midst of struggle is where our courage is tested and our values are forged. Rising strong after a fall is how we cultivate wholeheartedness in our lives; it's the process that teaches us the most about who we are."
This means that all of you who are writing right now and receiving those rejection letters are on the path to the greatest opportunity to elevate your courage, and your sense of identity. It's not an easy road when we don't know whether our work is of value or if anyone will care.
But as Elizabeth Gilbert writes in Big Magic, that doesn't matter.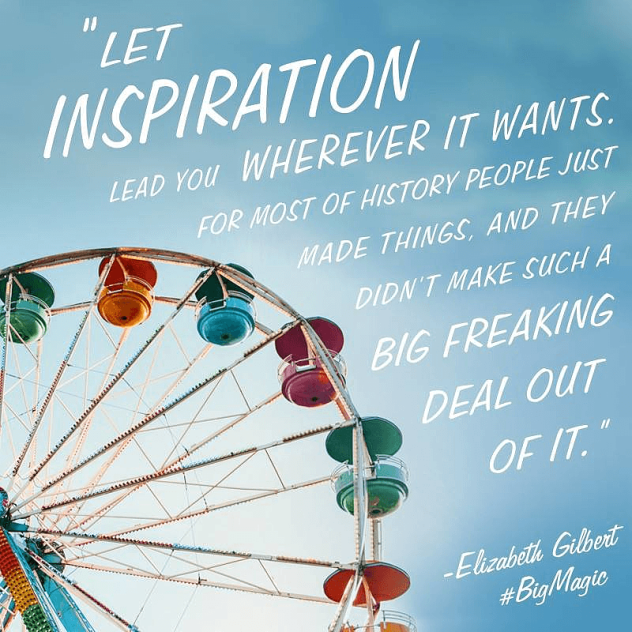 Create what you must. Write because you delight in it. Face your fears every day while you're sitting at your computer despite the fear that it's not good enough. Because I believe if you work at it every day, you'll eventually get there. And all that courage it took to do so, will not only make you a better writer, but a better person.