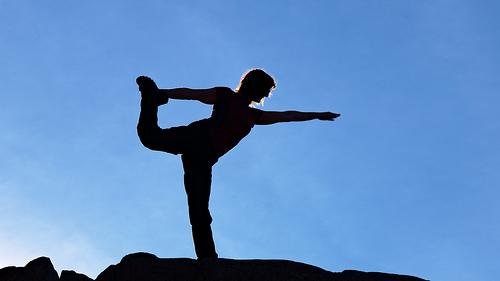 What do you do when fear and procrastination threaten to derail your writing? 
Writer and coach Cynthia Morris has been writing since 1994, coaching writers since 1999 and published several articles and two books: a historical novel called Chasing Sylvia Beach and Create Your Writer's Life: A Guide to Writing with Joy and Ease. What has helped her persist is a unique combination of yoga and what she calls, "juju." Read on to find out how they may be able to help you jump start your own writing:
"I think both my writing practice and my yoga practice made me this persistent. But I also tap into my values to help me persist. When the hedonist in me entices me to abandon difficult work and do something fun and easy, I look for ways to love the difficulty. Challenge and curiosity are two important values to me. By persisting with draft after draft with the novel I am honoring those values. This makes the work easier to bear."
What's juju and how can it spark your creativity?
"To me, juju is the magical synchronicity, surprise and connections we experience
when we're in the flow with our creative vitality. For instance, throughout the twelve years it took to write Chasing Sylvia Beach, I had to do a lot of research. Again and again, at just the right time, the necessary resources and connections showed up. The surprises seemed nothing short of miraculous. I began to see them as blessings, gifts and boons that I could never have imagined or planned on my own. I am not sure how juju works, but I love the feeling I get when I experience it: joy, delight, trust and encouragement. This isn't just me, though. Working with my clients, they experience juju, too. It's a big part of what helps them ignite their writing passion on an ongoing basis. The trick is to pay attention; some clients even keep a juju or synchronicity journal to help remind them they're on the right track."
Maybe all you need to get your writing mojo back is to do some yoga and tune into your own juju. If not, what tips, tricks, techniques help you get your juices flowing and your creativity back?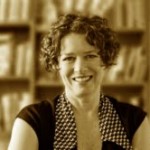 Cynthia offers a ton of free articles and inexpensive ways to keep your writinglife vibrant with your passion and commitment, including her free video course,Secrets to Empowered Creativity. You can visit Cynthia at http://www.originalimpulse.com for more resources on keeping the passion in your writing life.