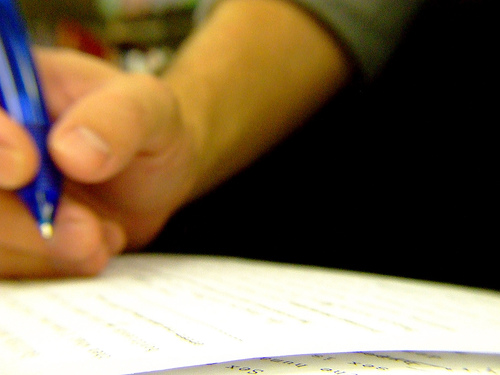 I just read Careerbuilder's article, 'If I knew then what I know now': Advice for college graduates and found myself nodding my head in agreement. I wish I had, for example, thought long-term about my career, realized my passion sooner and pursued it with the kind of ambition and energy only someone in their twenties has.
And then I realized the same thing could be said of my writing career.
I can't go back in time and redo my college experience nor my writing one, but I can share with you what I learned thus far in my career as a writer. Here are a few things I wish I knew when I first started freelance writing:
1. You don't need to have a ton of experience to start writing.
I think this prevented me from not only applying to jobs I didn't feel I was qualified for, but it also made me nervous and anxious about the jobs I did get. After 5 years being a self-employed freelance writer, I realize that I didn't need to have a ton of experience to write. All I needed was my determination, enthusiasm and persistence. Everything else would come later. In the meantime, as I was getting better, the only thing I could do was keep writing.
2. You shouldn't take every job that comes your way.
When you're first starting out, any client that wants you makes you want them. To a certain extent, taking writing gigs that are not the perfect fit, but that can add to your slim portfolio is wise. On the other hand, if you're taking jobs out of desperation, denying your inner voice that's saying this job is going to cause you more hassle than anything else, skip it. There will be other jobs out there. Taking a volunteer or intern type position for experience purposes may even be more beneficial than accepting a job with a client who will make your working life hell.
3. Pace yourself.
When you're first starting out, you have the kind of energy and excitement that can move mountains. And it feels like that fountain will flow forever. But it won't. If you keep that kettle burning, you'll drain yourself and your creativity and may even make yourself sick. Tomorrow you will always have another chance to get more work. Do what you can today and make sure to make time for play.
What do you wish you knew about writing way back when? Share it with the newbies who can benefit from your experience.