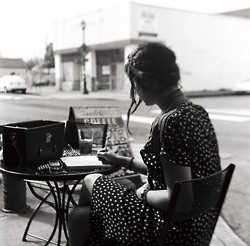 I love hearing about the journey that prompted other writers to write. Some writers believe they were born with it-a passion for writing that began as soon as they learned how to write. For others, writing came later in life. Something spurred them to get words down on paper and their career took off from then. My guest blogger this week is author Jessica McCann. She's another writer that I've admired from afar and it brings me great pleasure to share where her writing story began. It's a good one!
by: guest blogger
One Saturday morning, not long ago, I sat at the kitchen table with my HP Mini, fingers flying at the keyboard. A cup of creamy coffee and a scribbled-up notepad sat to my right, a paperback novel to my left.
"Whatcha working on?" my teenage daughter asked on her way to the fridge.
"I'm writing a review for this book I just read."
My daughter stopped and swiveled around, a look of bewilderment on her lovely face. "Voluntarily?"
"Yep!" I said with a giggle and a nod, before taking a sip of my coffee and returning to the keys.
She knows I write for a living. All my family and friends know that. "Jessica is a freelance writer." Yet, like most people, my daughter has only a vague comprehension of what that means. They have read only a tiny fraction of all that I have written. They believe I'm good at it and that people routinely pay me to do it. They do not understand why I love it or why I do it even when I'm not being paid.
That's OK. For a long time, I didn't fully understand it either.
Throughout school, I was the kid whose heart raced with delight when the teacher announced a book report or persuasive essay, while my classmates moaned and broke out in a collective cold sweat. I didn't necessarily dream of being "a writer," nor did I believe I could earn a living doing it. It was just something I enjoyed. I loved putting words to paper, playing with them, moving this one here and that one there, replacing yet another with something better — like assembling a black and white jigsaw puzzle (for more about my jigsaw approach to writing, here's another post you might enjoy).
A strange twist of fate my senior year of high school landed me in newspaper class. I needed an elective and figured it would be an easy A to boost my grade point average. It was there I stumbled upon the idea that I might be able to earn a living as a writer. (Cue the chorus and bright light from above.) That year, I landed my first freelance gig at the age of 17, writing for a hospital newsletter. I was hooked. During my 20s, though, I worried about the reality of freelancing full-time and felt compelled to seek out a "real" job. That led to salaried positions as a communications coordinator, a magazine editor and a book editor. All good jobs. But the flexibility, variety and income potential of freelancing beckoned me constantly.
After the birth of my second child, I quit my editing job to freelance full-time and I haven't looked back since. I threw myself into building my business and my portfolio. And success smiled upon me.
Much as I enjoy writing for a living, maintaining a freelance business is grueling work that often includes a whole lot of not writing. About the time I hit my five-year anniversary of full-time freelancing, I began to question whether I was still "a writer" or simply an entrepreneur who could successfully string together words.
I swore that I would never let freelancing become my own version of the 9-to-5 grind, nor let the business of writing dampen my joy of writing.
That's when I started dabbling with fiction, as a way to breathe new life into my work and flex my creativity in a new way. Once I realized how much I loved writing fiction, I found myself scheming for ways to work more of it into my day-to-day writing life. (And I keep scheming, especially now that I know I can actually make money writing fiction. Check out my debut historical novel, All Different Kinds of Free.)
I'm fortunate to have figured out how to be "a writer" on so many levels. Some days I'm penning an annual report for a corporate client. Other days I'm crafting scenes for my next novel. And on the occasional Saturday morning, I may even write a book review "voluntarily," simply because I loved the book. Deep down, I guess I'll always be that kid whose heart races with delight at putting words on the page.
###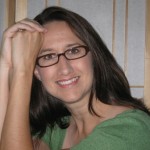 Jessica McCann, a professional freelance writer and novelist, lives with her family in Phoenix, Arizona. Her nonfiction work has been published in Business Week, The Writer and Phoenix magazines, among others. All Different Kinds of Free (Bell Bridge Books, April 2011) is her award-winning debut novel. She welcomes interaction with readers and writers at her website (http://www.jessicamccann.com) and on Twitter (@JMcCannWriter).