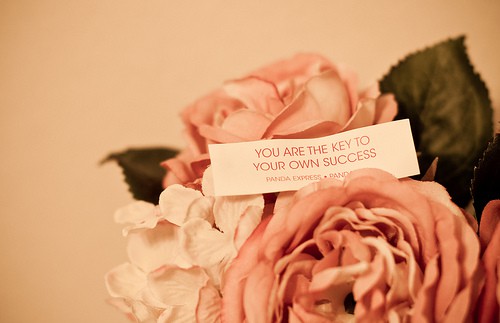 When I wrote this list of easy ways I increased my chance to freelance writing success, I neglected something BIG. In fact, it was the number one thing that helped launch my career. And the fastest.
Just this past March, I wrote about how I was on the fence about this one. Looking back, I'm patting myself on the back and singing my "hallelujahs" because had I not done so, I might be singing a whole different tune today.
How I Became the Lone Wolf
When I started freelancing about four years ago, I was way behind the pack. Writers and authors were established, experienced and had a giant leg up on me in terms of social media. Although it was relatively new then, having a website and a blog in its early days seemed to propel a lot of early writers and bloggers into success. Basically, they were fishing in a relatively quiet stream. Today, my blog is one of millions and the fact that you're even reading this is a blessed thing.
It was watching real estate icon and business mogul Barbara Corcoran on The Nate Berkus Show. It reminded me what sole factor helped me get ahead. She heard Madonna was pregnant and decided to create a report on all the homes Madonna would be looking for. Three news station picked it up and one of them called Corcoran, "the broker to the stars." She said that was the "game changer" in her career.
Similarly, instead of being just a freelance writer, I zoomed in on what I was most passionate about-people who overcame tremendous obstacles to follow their dreams. My husband DVRed a PBS show on inspiring people. I was so moved that I emailed the producers. Surprisingly, I received a response and contact information of one of the stars on the show. It was author and Olympian Bonnie St. John. She was introducing her book at the time and let me interview her for my first blog 2inspired. That was just the beginning. That interview led to more interviews and more opportunities. I was hooked!
A blog radio show host Cory Clay of Rich Ideas Radio even contacted me. She found my blog and wanted to interview me on what it was like being an "inspiring writer." It was one of the most thrilling experiences! And I was honored to get the title. Prior to that I had just been pursuing what made my heart beat. I didn't even think of myself as inspiring, let alone a "real" writer.
Somehow my efforts paid off. I kept following what excited me and writing what I was most passionate about. I also keep in contact with an editor for The Writer magazine. A magazine I loved and an editor who I loved writing for. When the time was right, she gave me the opportunity of a lifetime-a chance to have my own monthly column for the magazine. And what's it called? Inspiration Zone.
I guess what I learned in the process is that it's so important to set yourself apart from the crowd. At the beginning, you might be terrified to do so. It's much easier to align yourself with other experienced and published writers. But the sooner you find your own voice, niche and what fuels you, the closer you will be to freelance writing success.
What was the one thing that helped your freelance writing career soar?