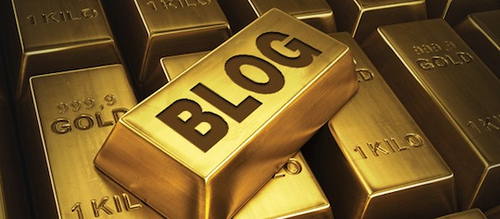 I moan and groan about blogging every once in awhile. Keeping up with your posts while other higher priority projects build up feels harder at times than Keeping Up With the Kardashians.
But I know that doing so is worth it.
While every writer has different reasons why they blog or don't blog, I've found the benefits to more than outweigh the costs.
For example, some bloggers do it for the money. Others do it to draw potential clients/customers to their website. Some find the greatest benefit is the interaction they have with their readers.
When I created this blog and the inspiring one, I had just a few goals in mind. I knew I wasn't in it for the direct monetary costs or to make it my primary source of income.
My main goals were to use it as a portfolio for my writing and to create two separate niches that I wanted to build in my repertoire. And it worked!
The Inspiring Bee blog helped me to create a niche in an area that I had a passion for. After blogging there for a few months, I attracted Blog Talk Radio show host Cory Clay who interviewed me on being an inspiring writer. And this was way before my column, "Inspiration Zone" for The Writer magazine and my column, "Happy Haven" for Beliefnet Health.
To me, it was the birth of the blog that led me in that direction.
I think if you want to attract new writing clients in a field you don't have significant experience in, create your own niche. Writing a blog in that area will make you the expert via time and experience.
How has blogging helped or not helped your writing career?