Why Scrappiness & Grit Are Essential to Successful Writing
I'm going to confess something I've never told another soul, except my husband. My entrance into being a columnist for The Writer magazine happened in a weird, kind of embarrassing and surprising way.
My gateway wasn't my writing. It was through cartooning.
I'm not a cartoonist, as you can see in the cartoon I submitted below.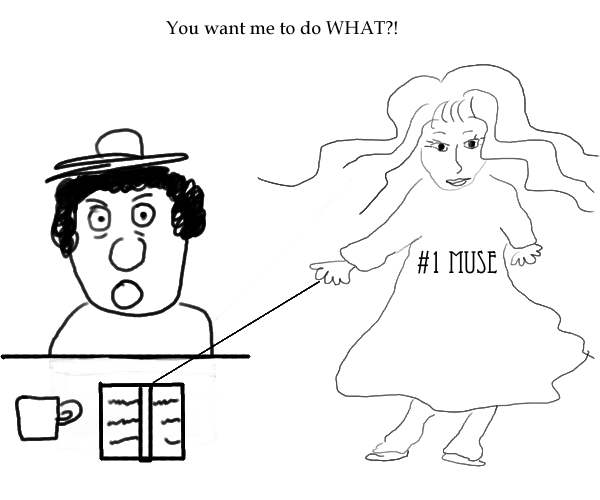 Here are a few reasons why I think I wasn't jilted for my lack of obvious talent.
The editor at the time was kind and open to receiving cartoon submission from a non-illustrator.

I was persistent. In fact, I didn't stop at that first embarrassing submission. I sent yet another.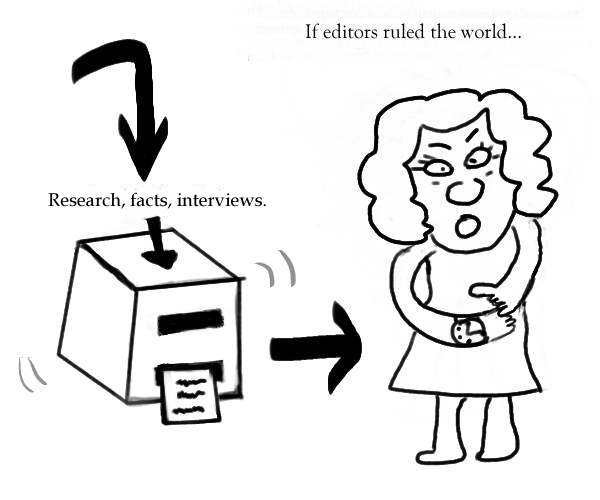 3. I was scrappy in my young age and wasn't embarrassed to fail.
4. I learned quickly cartooning wasn't going to be my way in and that I actually had to write in order to write for the magazine I was dying to write for. 
5. I kept pitching her ideas and when I finally got a, "Yes!" I kept going.
I know a lot of people who want to write for a living. They want to get published so they work on their craft and practice. But they don't send out their work out of fear it won't be good enough. But to actually see your words in writing, you have to risk failure.
Failure isn't the end of the road, it's the beginning.
Failure is part of the publishing process.
Every time you fail think of it as a win. One more failure means you're that much closer to getting published. If you let your fear paralyze you, you'll never know if you could have been a published writer.
What about you? Have a secretly entertaining story to share on how you first became published? Share it with me in the comments or shoot me in an email. I may ask you to share your story in a guest post.