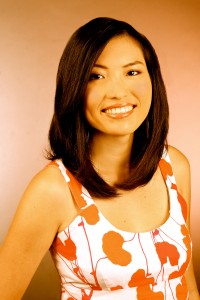 #########
I have a BA in English and a MA in Counseling Psychology. I used to be a therapist. Now I like to say I counsel clients on the written word.
My love for writing started early. At age 7, I thought I was a poet. At age 17, I received a Nissan Journalism Scholarship award. But it's only after getting published by Blue Mountain Arts and winning a poetry award from OnceWritten.com that I thought, "Maybe, just maybe, I could do this for a living."
Since then, my articles have been published in both local and regional publications such as Spirituality & Health, Whole Life Times, Pacific Edge, HawaiiBusiness, Honolulu Star-Advertiser, and Waikiki. My work has been in Blue Mountain Arts and soon to be on an American Greetings card. I'm a former columnist for The Writer. Current associate editor forPsych Central. I'm always adding new clips to my portfolio.

I write about a variety of topics from small businesses to mental health and everything in between. The thread that ties them is my passion to inspire others through insight, empowerment and motivation.
You'll find my writerly musings here. It's a little bit of writing resources, helpful info and a way to reach out to other writers and those interested in hiring a writer. My real mission is to spread hope, positivity, and encouragement in the world through the written word. So expect a sprinkle of self-help/psychology, spirituality and creativity here and there. If you're looking for inspiration on writing, creativity or motivation to follow your dreams, you found your tribe. If anything you see here resonates with you, drop me an email (bauyemura at gmail dot com), or connect with me on Twitter, Facebook, LinkedIn or Pinterest. I'm always open and excited about meeting like-minded folks.