How to Handle Criticism and Rejection
I doubt any writer is immune to the vulnerability that comes with handing over your work to someone else.
It's a brutal business this writing thing. But it's part of what you sign up for when you decide to be a writer.
Recently, my rejections have dug deep into my heartstrings only because I'm getting closer to work that means a lot to me.
I'm no stranger to getting rejected for jobs, articles and essays. In fact, my email inbox is flooded with them. But when you work on something that not only takes up a lot of time (time you sacrificed with your kids), and courage to share your past experiences, it can push you over the edge. It can make you doubt whether you've got what it takes to persevere.
It's a true test.
But while real writers might sulk, and even take a break for awhile, not writing isn't an option.
Unfortunately when you get yet another rejection slip, you've got to ice that bruised ego and get back on the horse.
You have to realize that every single successful writer fails. Not just once, but multiple times.
Just because someone has gotten published doesn't mean you won't.
Most importantly, know your sense of self-worth isn't equated with the words "published author."
Eventually we will all get there. But it takes real work. Sometimes that work is intellectual as in taking classes, hiring an editor, and learning how to sharpen your skills and tighten your words. Sometimes the work is emotional. You've got to do your best, let it go and then be kind to yourself when an editor or publisher rejects your work. Maybe even celebrate because every time you take a risk and forgo the urge to take it personally, you've gotten that much closer to getting published.
You'll need that grit and resiliency because rejection doesn't end once you get published. Wait until the Amazon reviews.
The ironic thing is that once I completed my e-book Soul Sessions: Tools to Transform Anything Into a Soulful Experience, I received three rejections. They also say watch what you write about because you will often get the experience you're trying to teach. I don't think I could have recouped so quickly if I didn't have that book. Isn't it funny how the universe works?
If you're in need of tools to get over your own writer rejection, you can sign up to get a free copy over at my blog The Inspiring Bee. I'm also doing a self-help book giveaway there, which you can check out here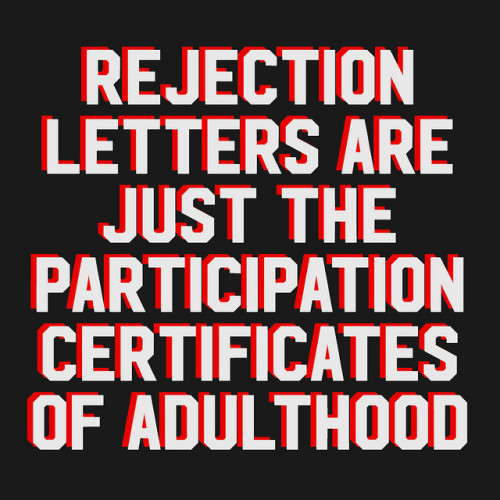 .